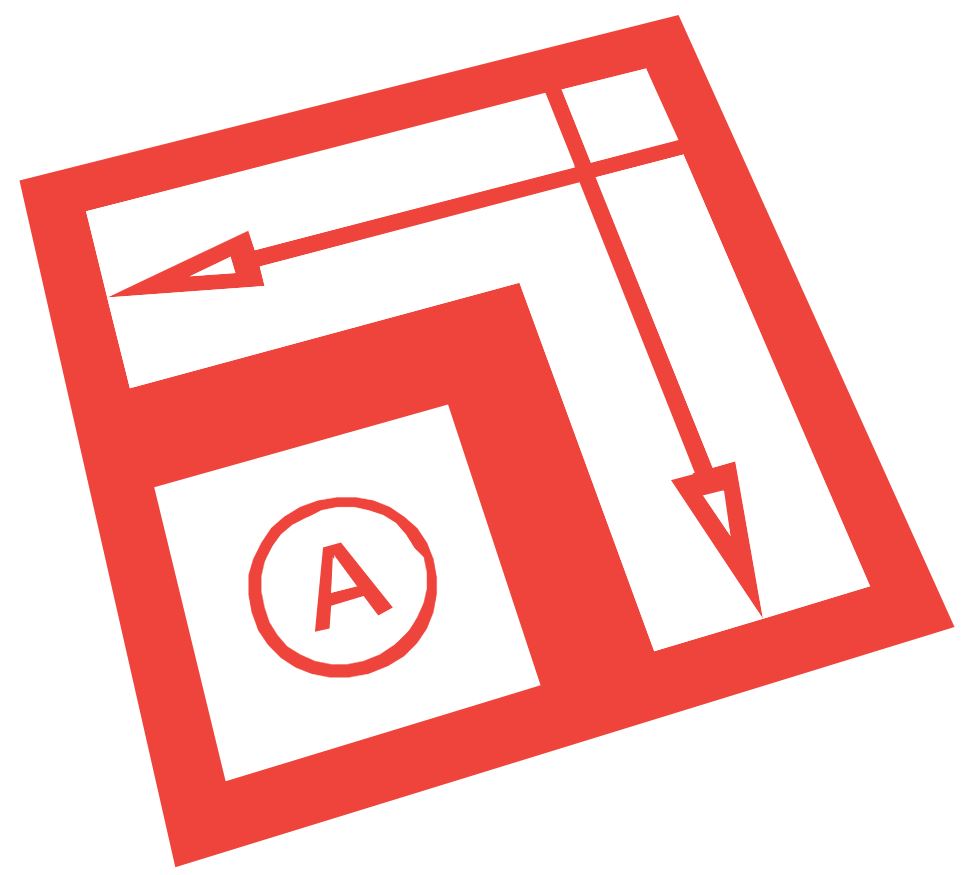 Layout is SketchUp's tool designed for the creation of Architectural documents from your SketchUp models. Drawings creating in Layout are living, breathing documents that update as you update your models in SketchUp – the days of exporting static model images are over!

Automatic Updating – All pages in Layout are live linked to your SketchUp model, so if you make a change, your documents update as well!
Vector Drawing Tools – Need to add notes, details, or markups? Add them using Layout's Vector Drawing Tools
Print and Export high resolution documents
Annotate and Explain – Layout allows you to add annotations, callouts, lineweights, and more to your models!
And more!
Layout Books
These 3 books contain some of the best information you can find on creating documents from Layout! If you're looking for real, in depth information, these are some of the best. *Note – these are affiliate links, so if you decide to purchase, I do receive a commission at no cost to you.

Learn how to use SketchUp and LayOut to design and document any architectural project from concept to completion.
Step-by-step, easy to follow workflow
Learn to create a 3D terrain model of your existing site
Instructions on modeling the building and producing documents throughout each design phase.
This book is THE resource for workflows for creating architectural documents using SketchUp and Layout!
The SketchUp to LayOut book is the essential guide for
Woodworkers
Carpenters
Architects and Designers
Contractors and builders
who already know the basics on how to use SketchUp, but are looking to create stunning presentations to visualize their ideas with their clients using LayOut.
From preliminary schematics to construction documentation and everything in between, the book sketches out a workflow that is flexible enough to use from start to finish.
Intermediate and Advanced techniques for architects, designers, and engineers who want to use SketchUp in all stages of design
Discussed all phases of the construction documentation process
Includes best practices for organizing projects and workflows and helpful tips
Provides special coverage of the LayOut toolset, an often-underused component of SketchUp Pro
Tutorial Series
These are step by step video tutorials I've put together to teach you, from modeling to document creation, how to use Layout to create construction documents. I've tried to group them by series for easy consumption.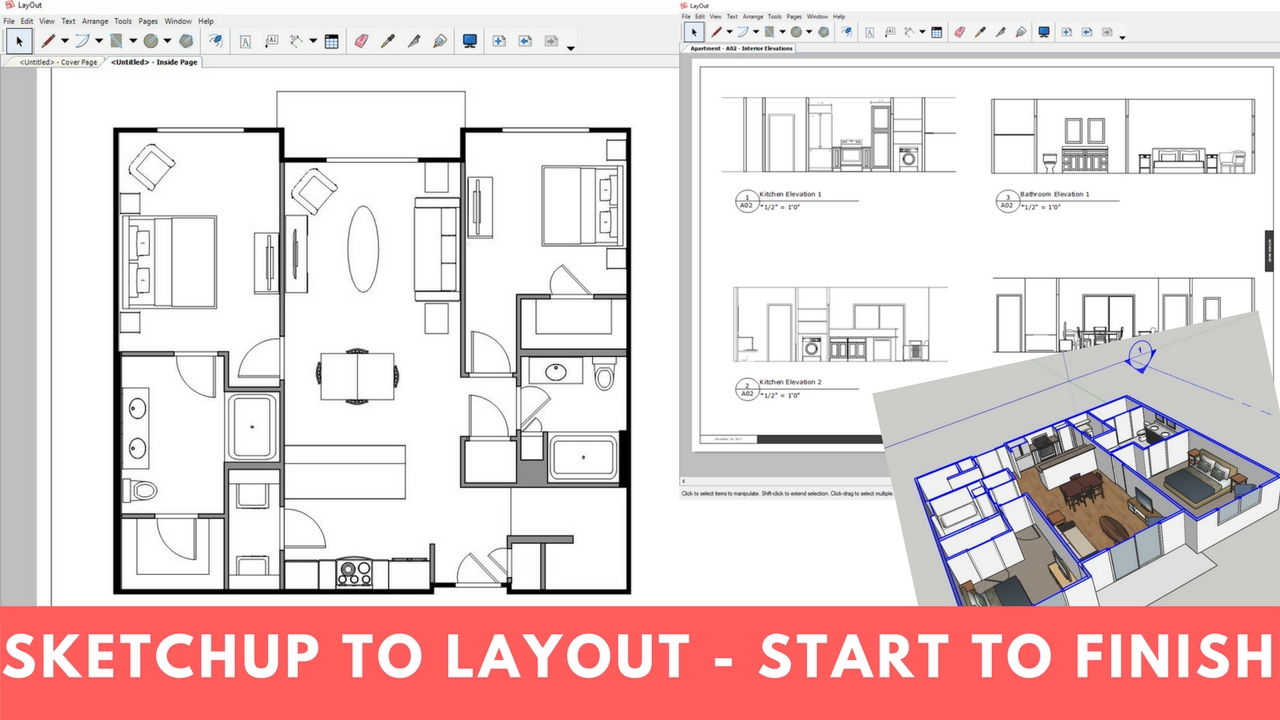 Start to Finish – Model to Layout
This is my most comprehensive series of tutorials on going from a model to construction documents with layout. In this series, we take an entire model from start (modeling), to finish (generating construction plans) – the entire process! This series will cover things like –
Model creation and organization
Walls, Doors, Finishes, Furniture, and More!
Lineweights and Section Cut Fills in your models
How to set your model up for easy changes
And more!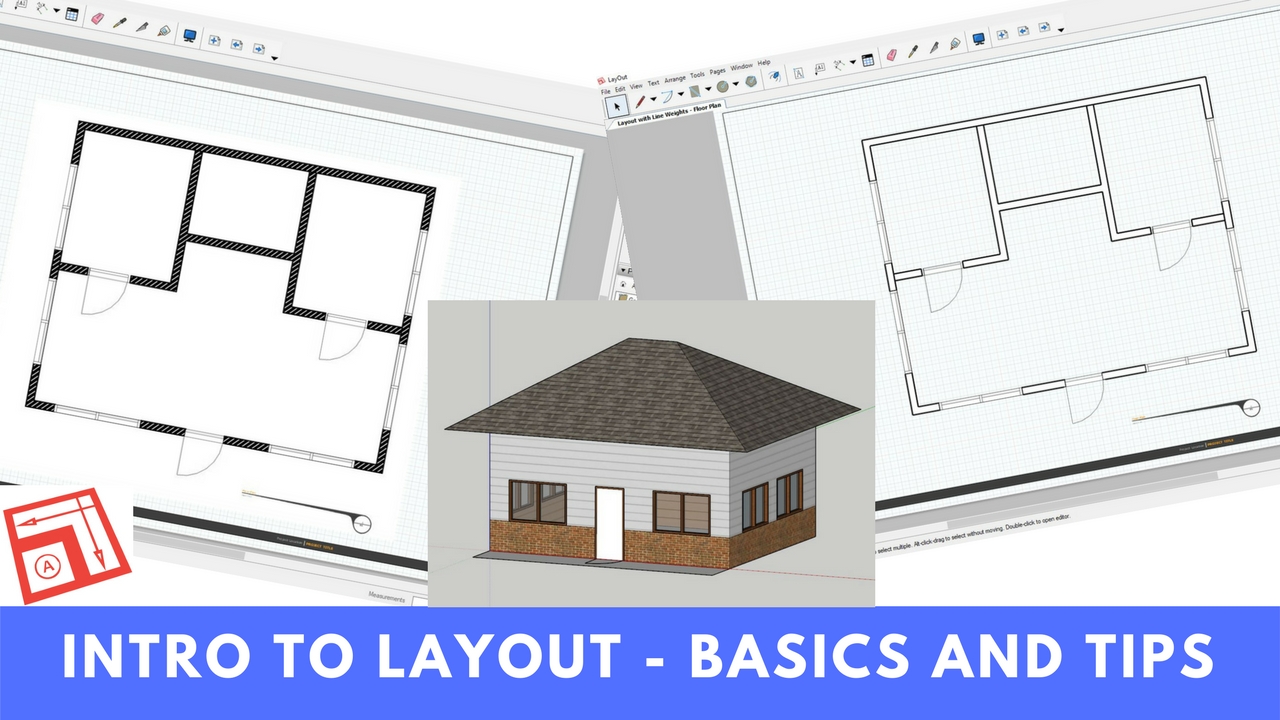 Learn to Use Layout!
This series will teach you all of the basics of using layout, including organization, lineweights, hatching, section cuts, page creation, and more!
Introduction to Layout
How to create lineweights in Layout
Hatching and Section cut fills in Layout
Linking Layout to your SketchUp Model for easy changes
And more!