COMBINING SKETCHUP STYLES in Photoshop – Photoshop Stylized Rendering Tutorial
In this video, learn to use Photoshop to combine multiple different styles from your SketchUp models into stylized renderings!
Make sure to check out the SketchUp Essentials Course – on sale for 40% Off through 2/28/2018!
http://www.thesketchupessentials.com/course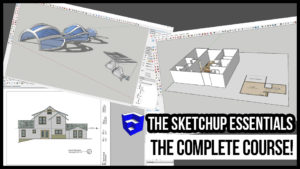 Do you like these SketchUp tutorials and videos?
If so, please consider supporting me on Patreon (click here to support) or by visiting my Support the Show Page!
Placemaker and Building Bundle Links (Affiliate Links)
http://www.thesketchupessentials.com/placemaker
http://www.thesketchupessentials.com/buildingbundle